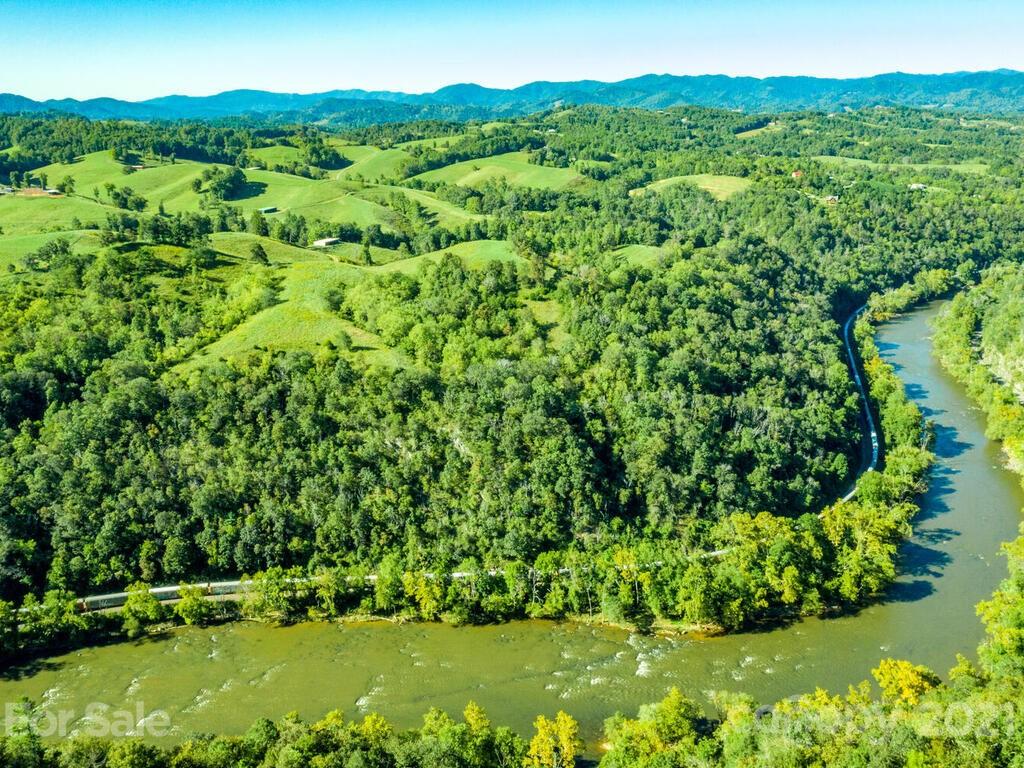 From Pisgah National Forest to the Appalachian Trail to natural hot springs along the French Broad River, Madison County is enveloped in unmatched beauty and exhilarating outdoor experiences. Scenic roads weave through quaint towns, offering stops steeped in the arts, music and mountain traditions. Cyclists, fishing enthusiasts, whitewater rafters, even skiers, can feed their passions in Madison County.
Nestled amid the breathtaking allure of Pisgah National Forest sits Bear River Lodge, a picturesque Madison County community that offers amazing access to both exhilarating outdoor adventure and quaint mountain towns. Everything from trout fishing to river rafting to hot springs and spas surrounds Bear River Lodge, only 40 minutes from Asheville. Read more about Bear River Lodge.
The town of Hot Springs is a popular spot, thanks to the natural hot mineral springs for which it's named. The famed Hot Springs Resort and Spa features outdoor, stream-side tubs in which to soak in the relaxing spring waters, as well as a spa offering a range of massage services. Dining and shopping are also a draw in picturesque Hot Springs, which boasts specialty stores that carry a variety of goods, from local arts and crafts to outdoor provisions and fishing gear. Read more about Hot Springs.
The historic town of Mars Hill, North Carolina is a great place to raise a family, work, shop, learn, and enjoy a great quality of life. The community boasts rural character and scenic beauty with access to an abundance of recreation facilities and cultural opportunities. Mars Hill also has an excellent medical center, retirement center, elementary school, and public library. Read more about Mars Hill.
The picturesque town of Marshall sits on the banks of the French Broad River, nestled in the mountains of Western North Carolina. The community is rich in history, beautiful scenery, and outdoor recreational activities. In the historic downtown area, you'll find art galleries, unique shops, locally owned restaurants, and a farmer's market. Marshall boasts a warm, small town feel. Click here for more information about Marshall.
This private gated community surrounded by Pisgah Forest encompasses 5,000 acres and includes a country club, golf course, ski slopes, hiking trails, stocked trout pond, and numerous other recreational outlets. Three entrances to the Appalachian Trail, as well as a 750-acre nature land preserve trust, make for a truly immersive outdoor experience right out your back door. Read more about Wolf Laurel.
If you have any questions about communities or real estate in Madison County, North Carolina, contact Mosaic Community Lifestyle Realty today!