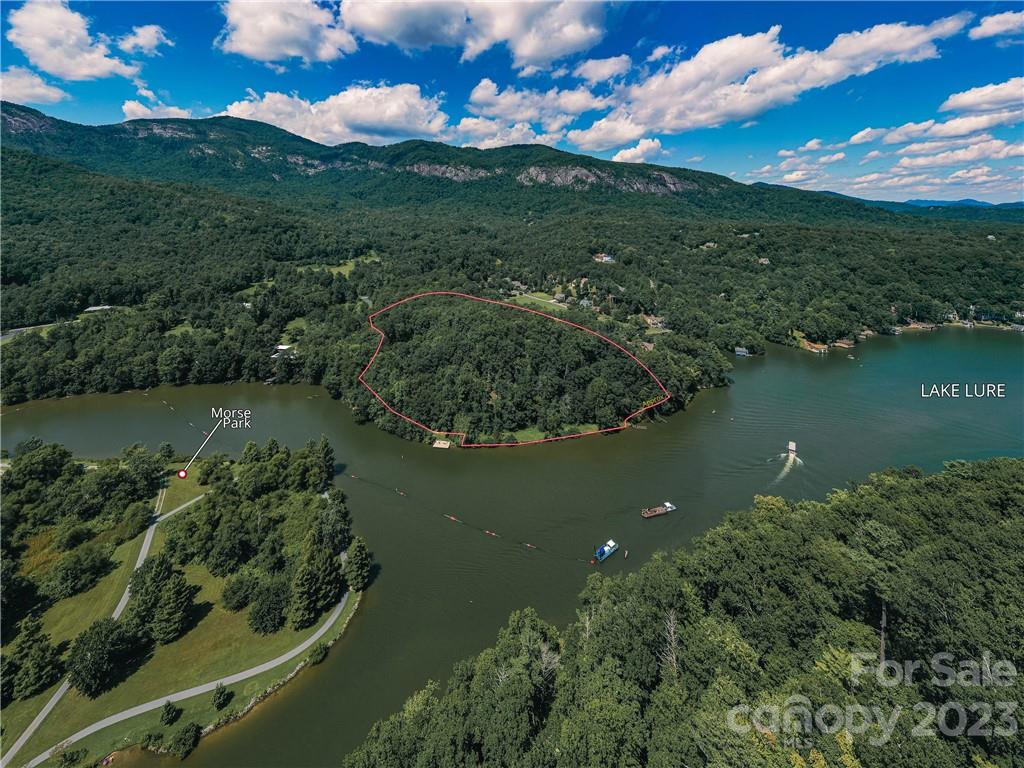 Founded in 1779, Rutherford County is the oldest operating county government seat in Western North Carolina and is home to a rich heritage. Set against a backdrop of natural Blue Ridge wonders, the county draws thousands with its breathtaking beauty and relaxed pace.
This mountain village, named for the large granite rock anchoring the eponymous state park, is quintessential Western North Carolina: Think historic inns, delicious farm-fresh food, eclectic shops, and views for miles. Spend the morning kayaking the Rocky Broad River, then spend the afternoon soaking in the old-time feel of Chimney Rock's Main Street. Learn more about Chimney Rock.
Nestled at the base of the Hickory Nut Gorge amid breathtaking shoreline, mountain peaks, and rare plant and animal species, the town of Lake Lure in Western North Carolina is a nature lover's dream. The town, which encompasses the famed lake of the same name, sits at an elevation of 1,000 feet and is surrounded by peaks topping out over 3,000, including Rumbling Bald Mountain, Chimney Rock Mountain, and Sugar Loaf Mountain. Learn more about Lake Lure.
One of the oldest towns in Western North Carolina, Rutherfordton is teeming with art, interesting shops, and a range of restaurants. The Thermal Belt Rail Trail runs through the town, connecting it to Ruth, Spindale, and Forest City via a 13.5-mile paved path perfect for biking, walking, or jogging. A city rich in history, Rutherfordton is home to a number of sites listed on the National Register of Historic Places. Learn more about Rutherfordton.
If you have any questions about communities or real estate in Rutherford County, North Carolina, contact Mosaic Community Lifestyle Realty today!