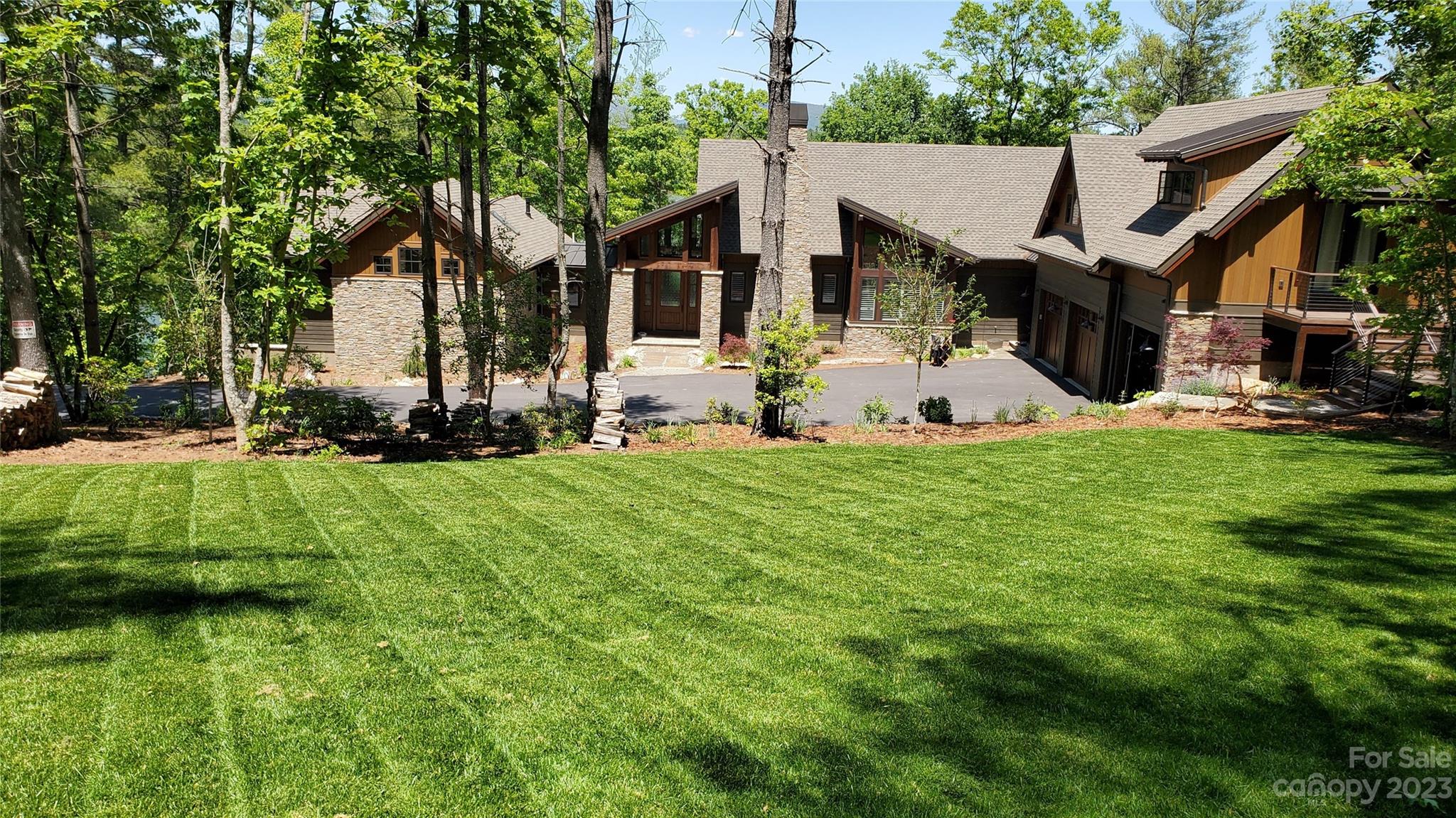 This area of Western North Carolina is the ideal spot to soak in the natural beauty of the Blue Ridge Mountains. A wide array of wildlife can be found in the pristine forests that cover roughly three-quarters of the county. Home to plentiful hiking, biking and waterfall trails, McDowell County draws adventure-seekers from all parts of the country.
Tucked at the base of Linville Gorge in the Blue Ridge Mountains is Lake James, a large reservoir offering myriad outdoor adventures against a breathtaking setting. The lake, home to the largest waterfront state park in North Carolina, with more than 150 miles of shoreline, is situated between Marion and Morganton, and only 45 minutes from Asheville. The lakefront communities dotting the area offer a peaceful retreat nestled in natural beauty. Read more about Lake James.
Picturesque Marion, located 35 miles east of Asheville, features stunning Blue Ridge beauty and a historical district dotted with unique taprooms, art and farmers' markets, and annual festivals. Its proximity to exciting outdoor adventures as well as other scenic small towns makes it an ideal spot to call home. Read more about Marion.
Dubbed "Nature's Playground," Morganton, situated in the foothills of the Blue Ridge Mountains along the Catawba River, is home to a range of outdoor adventures as well as rich cultural amenities. Spend a day biking along Morganton's extensive greenway system, then enjoy an evening of dinner and a Broadway show in its lively downtown. Read more about Morganton.
Take in the unmatched beauty of Lake James and the majestic views of the Blue Ridge Mountains from Nebo, a small community 44 miles east of Asheville. There are plenty of outdoor activities in Nebo to entertain young and old alike: Enjoy a range of water sports, hike the many wooded trails, or just spend a day floating on the lake. Read more about Nebo.
Old Fort, just a half hour east of Asheville, is a tiny mountain town big on scenic, outdoor activities. Surrounded by Pisgah National Forest, Old Fort is overflowing with mountain biking and hiking trails. The history-steeped town is also host to a range of activities and annual events celebrating Appalachian heritage. Read more about Old Fort.
If you have any questions about communities or real estate in McDowell or Burke County, North Carolina, contact Mosaic Community Lifestyle Realty today!