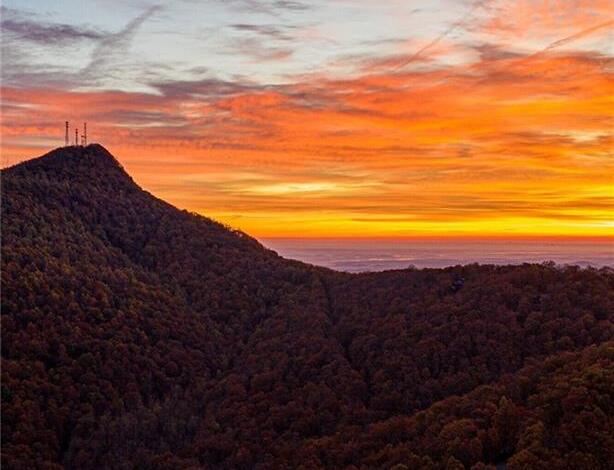 Scenic drives, historic landmarks, and cultural institutions are woven throughout the many interesting pockets of Polk County. Its unusually temperate climate – thanks to its positioning in the thermal belt along the southern slope of the Blue Ridge Mountains – makes it a popular draw for year-round tourists and full-time residents alike.
Unusual attractions, eclectic markets, and tasty local eateries are the hallmark of this tiny town, located in the Blue Ridge foothills. The unique House of Flags Museum – the only flag museum in the country – is a popular Columbus stop. Two parks in the middle of town offer the perfect spots to relax and take in the surrounding mountain peaks. Read more about Columbus.
The crown jewel of Mill Spring is the renowned Tryon International Equestrian Center, an expansive, 1,400-acre facility featuring all things equestrian, as well as an entertainment complex housing restaurants, a health club, tennis courts, mountain bike park, climbing walls, a pool, and many other amenities to enjoy. Read more about Mill Spring.
Saluda, N.C., has been drawing visitors to its picturesque Main Street and accessible forests since the late 1800s. With established restaurants as well as shops and galleries set against a vivid backdrop, this tiny town – 35 miles southeast of Asheville – offers lots of small-town charm coupled with exhilarating outdoor adventure. Read more about Saluda.
Nestled amid a verdant rolling landscape, Tryon is famed for its mild climate, outdoor activities, and equestrian history. Everything from lush vineyards to delightful antique and vintage shops to farm-to-table restaurants draws visitors and locals alike to Tryon. Read more about Tryon.
If you have any questions about communities or real estate in Polk County, North Carolina, contact Mosaic Community Lifestyle Realty today!