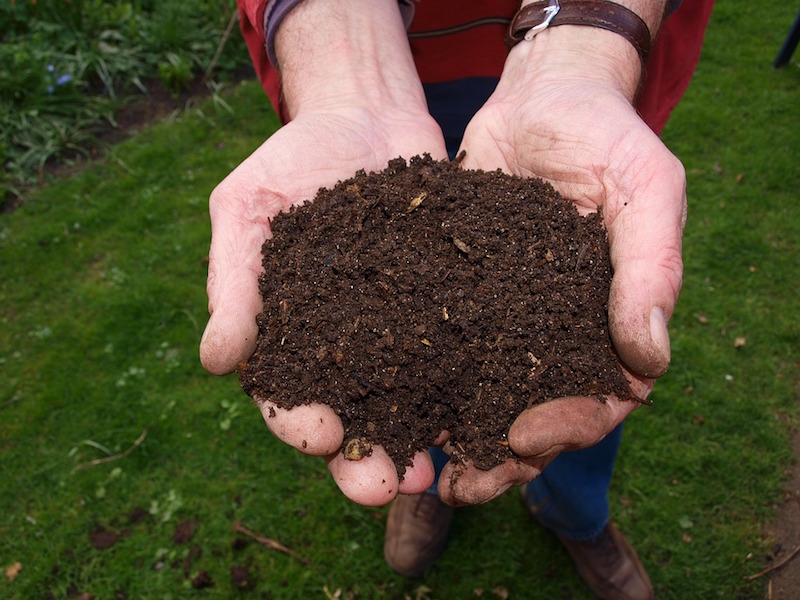 Ever wish you could cut down on the food waste your family adds to landfills every year, but stymied by the logistics of composting? Maybe you live in an apartment, have a small backyard, or simply want an easy way to turn your food scraps into food for the Earth. If you live in the Asheville area, there's a simple solution: CompostNow is a service that allows anyone to compost without the hassle and maintenance of a compost bin. Members receive bins that they can fill with compostable items; the bins are collected on a weekly basis and returned with earned compost, either to you or to a local community garden of your choosing.
The Benefits of Composting
There are many reasons why composting is a great idea. Garden soil thrives best on compost; it helps loosen clay soils and helps sandy soils retain water. And unlike commercial fertilizers, it has no petroleum-based compounds. Compost curbs plant diseases and pests, and helps your garden to produce much higher yields of healthy fruits, vegetables and flowers.
Then there's the benefit to the Earth: Composting keeps food-related waste out of landfills, easing the environmental burdens that weigh on our planet. In fact, CompostNow members divert over a third of their waste from landfills — that's more than 500 pounds per household.
How CompostNow Works
Anyone in the Asheville area (or the Triangle area, CompostNow's other service point) – be it a household, business, restaurant or even an event – can sign up to be a CompostNow member. For a household, once you sign up, you will receive up to two bins. Just put your food scraps and other compostable materials (CompostNow provides you with a list, which includes even bones, meat, dairy and pizza boxes) in the bin; every week, the service comes to collect your food-related scraps, replacing your bin with a clean one. CompostNow partners locally with Danny's Dumpsters, which takes the collected scraps to its facility in East Asheville for composting.
You start earning compost immediately, and it'll be dropped off whenever you indicate you'd like it. The service also offers the option to support the local food movement by sharing earned compost with a local community garden of your choosing.
For more information on CompostNow, and how you can easily get in on the composting movement, visit www.compostnow.org.
For more information about our area or about real estate in Asheville, please contact Mike Figura at Mike@MyMosaicRealty.com or call him anytime at (828) 337-8190.
Search: View all homes for sale in Asheville