On Monday, Aug. 21, for the first time in 26 years, parts of the U.S. will experience one of nature's most amazing celestial events: a total eclipse of the sun. If you're lucky enough to be in the Asheville area that day, you're in for a treat: the city will see a 99% eclipse, while Jackson, Swain and Graham counties – all located about 50 to 70 miles west of Asheville – will experience the extremely rare total eclipse. Towns in the direct path include Sylva, Dillsboro, Cashiers, Bryson City, Cherokee and Robbinsville.
Prepare to be Wowed
In a solar eclipse, the moon passes directly between the sun and the Earth, revealing the sun's rarely seen corona. The moon casts a shadow that moves across the Earth's surface, creating a path of totality. For areas within this narrow, 70-mile-wide band, the experience will be otherworldly: temperatures will drop, birds will go silent, and stars will come out as complete darkness falls in the middle of the day for up to 2 minutes and 40 seconds. The total transition in Western N.C. will begin about 1 p.m. and end around 4 p.m. Asheville will experience a 99% eclipse at approximately 2:37 p.m.
Best Spots to Watch the Eclipse near Asheville
There are many places to witness the entire eclipse in Western N.C. With visitors coming from everywhere to experience the phenomenon, you'll need to arrive early to avoid heavy traffic. Although many events will have viewing glasses on hand, secure yours in advance and you'll be assured a safe eclipse experience. Following, some prime spots for soaking in the exciting event:
Downtown Asheville: The Asheville Museum of Science and UNC-Asheville will host a free Solar Eclipse Festival in Pack Square Park from 12-3 p.m., with music, food and hands-on eclipse activities. For those living outside the city who don't want to travel far, Buncombe County Schools will be hosting three satellite viewing locations: Owen High School, North Buncombe High School and T.C. Roberson High School.
Sylva: Beginning Friday evening, and leading up to the main event on Monday, visitors to downtown Sylva can enjoy festivities to celebrate the eclipse. On Monday, live music, food trucks and eclipse experts will be at Bridge Park (76 Railroad Avenue) in downtown Sylva from 11 a.m.-3 p.m. Time of total darkness will be 1 minute, 45 seconds.
Dillsboro: Park at Monteith Park for $2 and take a free shuttle from 11 a.m.-4 p.m. into Dillsboro to experience vendors, galleries, studios, shops and restaurants along the river. Time of total darkness will be 1 minute, 50 seconds.
Cashiers: From 12-4 p.m., the Village Green will host food trucks, live music and experts with equipment for viewing. Everyone receives viewing glasses. Totality of darkness will be 2 minutes, 25 seconds.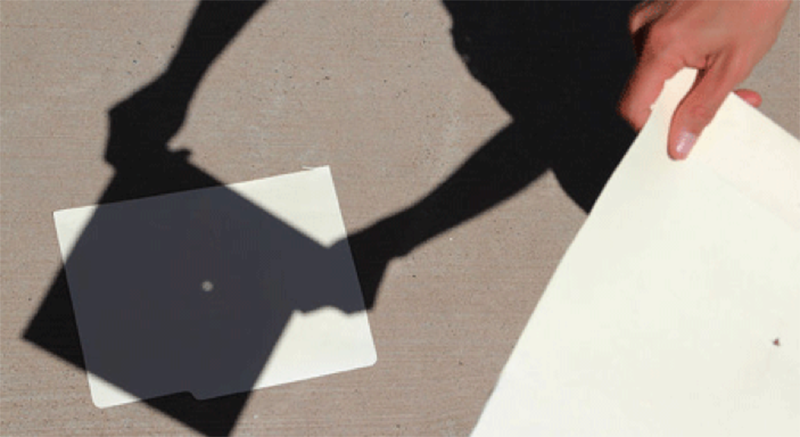 Cherohala Skyway: This National Scenic Byway near Robbinsville, with many overlooks at which to park, will experience the longest period of darkness (about 2 minutes, 30 seconds).
Blue Ridge Parkway: The southern section of the parkway will be in the path of total darkness (about 20-60 seconds around 2:36 p.m.) - from around Looking Glass Rock overlook (Milepost 417) to the end at Cherokee. The numerous overlooks on the stretch will fill up quickly, so get there early.
Bryson City: Events downtown on Frye Street and at Swain County Event Park will feature food trucks and music from 11 a.m.-3 p.m. Total darkness will be 1 minute, 57 seconds.
Gorges State Park: Visitors can enjoy a three-day celebration with free activities. Aug. 19 is Nature Day, with a series of guided hikes from 10 a.m.-4 p.m. Aug. 20 is Fun Day, with programs, exhibits, food and music from 10 a.m.-4 p.m. On Eclipse Day, gates will open at 5 a.m. with free solar glasses, food and music from 10 a.m.-4 p.m. – but get there early, since they'll close the gates when they reach full capacity (1,400 vehicles).
For more information about our area or about real estate in Asheville, please contact Mike Figura at Mike@MyMosaicRealty.com or call him anytime at (828) 337-8190.
Search: View all homes for sale in Asheville