When it comes time to buy or sell a home, you have a multitude of tools to garner the best possible financial outcome for the transaction. One of those tools is a comparative market analysis. But what exactly is a CMA, and how can you execute one that covers all the bases?
What is a comparative market analysis?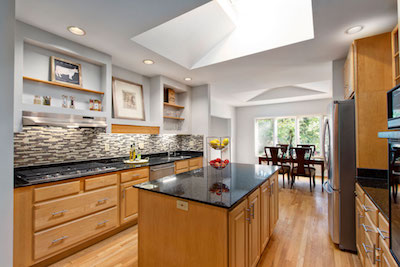 A CMA is a thorough examination of final sale prices that similar properties in the immediate area recently commanded. These properties should ideally have the same number of bedrooms and bathrooms, and be sized within 200 square feet and situated within a quarter-mile of your property. They should also be within your zip code and school district, if possible. Utilizing these comparatives can help you to accurately and attractively price your own home.
One key to an accurate analysis is taking into account recent sales, since the real-estate market is ever-changing. It's advisable not to go back any more than six months. Another key is to make sure the prices analyzed are final sale prices, and not listing prices. That way, you're not factoring into your analysis inflated, pie-in-the-sky numbers of what sellers hope to make.
How is a CMA different from an appraisal?
A CMA may sound similar to an appraisal, but there are some key differences. While CMAs help to determine a fair asking price, appraisals are used by banks to determine an appropriate amount of money to lend for a mortgage after a buyer makes an offer.
Because of the more official nature of appraisals, it's extremely important they to be done correctly: A faulty appraisal can lead to mortgage fraud and lawsuits. A sub-par CMA can delay or even kill a sale, but there's no legal hot water tied to it. As a result, appraisals are performed by those state-certified to do so. A CMA can be performed by the homeowner – but it makes sense to hire a real estate agent to do the work for you.
Why hire an agent to perform a CMA?
You could perform your own CMA, but having a real-estate agent to do it will leave you with a more comprehensive analysis. There are online tools available to homeowners – automated home value estimators, for example – but these tools just skim the surface. An agent can dig into data not readily available to you.
If you're looking to sell (or buy) a home in Asheville, any of the agents at Mosaic Community Lifestyle Realty are fully equipped to perform a thorough CMA of your property. Their keen knowledge of Asheville's many neighborhoods, along with their varied expertise, means you'll get a detailed, all-encompassing CMA that only someone well-versed in the local market can provide. For more information on CMAs, or for more information on real estate in the Asheville area, please contact Mike Figura at Mike@MyMosaicRealty.com or call him anytime at (828) 337-8190.
Search: Asheville Real Estate
Learn More: Mosaic Realty's Seller Services